The bearded man is becoming more and more attractive nowadays. A well-groomed gentleman with healthy facial hair is considered charming. However, not very many men grow out their beards to the fullest. The majority throw in the towel because the itch and discomfort are too much to bear.
What if we told you that there was a single product that could not only dispatch the itching and discomfort but also keep you looking and smelling better in the process? Yes, it is possible to elevate your look while smelling great at the same time. Thanks to beard oil, that goatee can get that shiny and shimmer. Beard oil not only works towards maintaining the outer look but also moisturizes underlying skin while keeping it hydrated. With beard oil, you can also shun beard-dandruff (flakes), dusty or shaggy facial hair. It further makes your beard easy to comb and hence more appealing.
Once you start using beard oil regularly, you will notice your coarse facial hair will become more supple, more fragrant, and considerably easier to style. Portal Pharmacy offers Botanics Beard oil for those Alpha males who respect their beard. We have incorporated natural ingredients as we care for your love for your beard.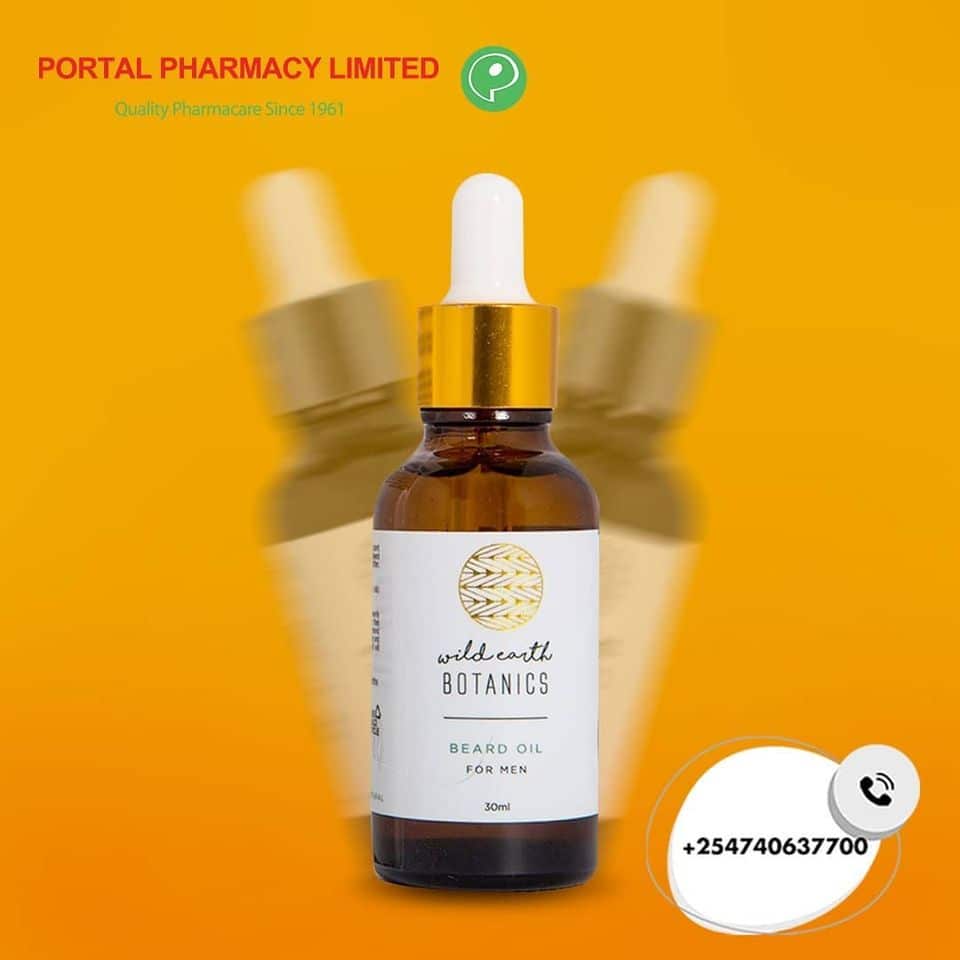 This blend is made with a base of wild-harvested Baobab oil. This oil is rich in Omega fatty acids and has a combination of moisturizing vitamins A, B, C, D, E, and F which all help to rejuvenate damaged skin cells by firming, tightening, and hydrating skin.
A regular user of Botanics beard oil reported that:
– His  beard looks healthier
– It tames his beard
– His beard got softer
– It stopped his chin flakes.
The Botanics Beard Oil combines essential oils that are perfect for your hair. It absorbs quickly and doesn't leave you greasy. It has a light peppermint scent that dissipates rapidly. If you have a beard or any facial hair, try the uber-masculine and rustic Botanics beard oil with a fabulous fresh scent.