Back in the '80s, workers on a snail farm in Chile began observing that their hands were softer and plumper after handling the snails all day at work. But these workers were not the first; as around circa 400 B.C. in ancient Greece, it is known that snails were used as a topical treatment for their healing properties. This can make sense thinking of snails in nature – they have very soft bodies that need to be able to heal quickly as they often travel over rough surfaces – and their naturally produced mucin helps them to do this. Fast forward to the modern-day and many skin-care enthusiasts are hot on the trail.
To set the record straight, mucin – the rare but powerful ingredient with miraculous benefits – is the natural secretion produced by snails to protect themselves from cuts and scrapes as they slither through the world. The mucin is packed with nutrients such as hyaluronic acid, glycoprotein enzymes, antimicrobial and copper peptides, and proteoglycans.
The ingredient hyaluronic acid is a humectant, which means it attracts water molecules to your outer skin layer, keeping your skin hydrated. This makes sense, as snails require a lot of moisture to stop them from drying out. The mucin naturally has antimicrobial properties, which helps to keep acne-causing bacteria at bay. However, the glycolic acid in snail mucin also helps to prevent breakouts by exfoliating the skin (and thereby removing dead skin cells and unclogging pores).
These mucin properties seal in moisture and allow active ingredients to penetrate the skin well.  It prevents dryness and makes skin look plumper with a bit more bounce than usual. Some research also shows that it's an antioxidant and stimulates the production of collagen, which means it also improves the appearance of wrinkles, skin's texture, and quality in general and helps skin to heal.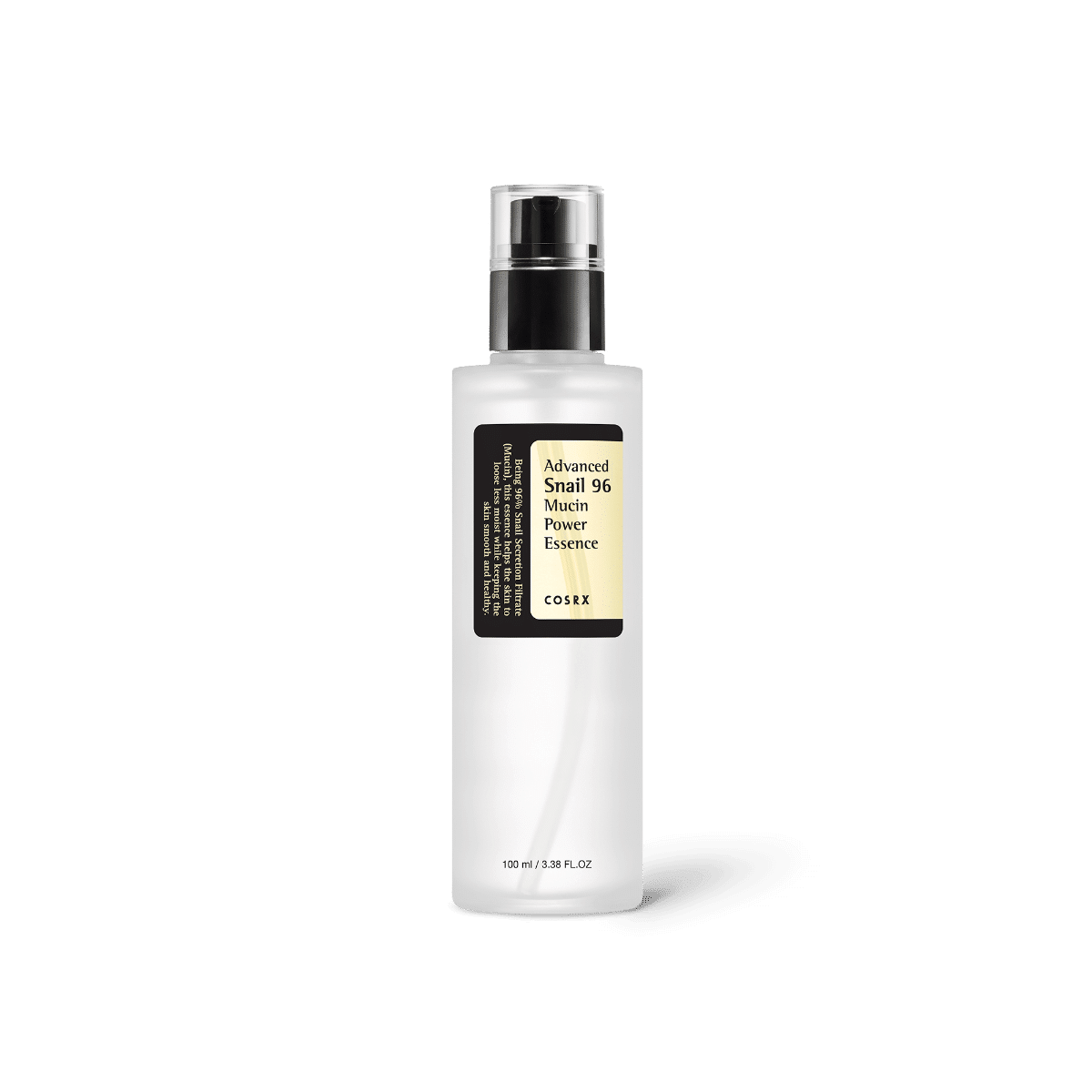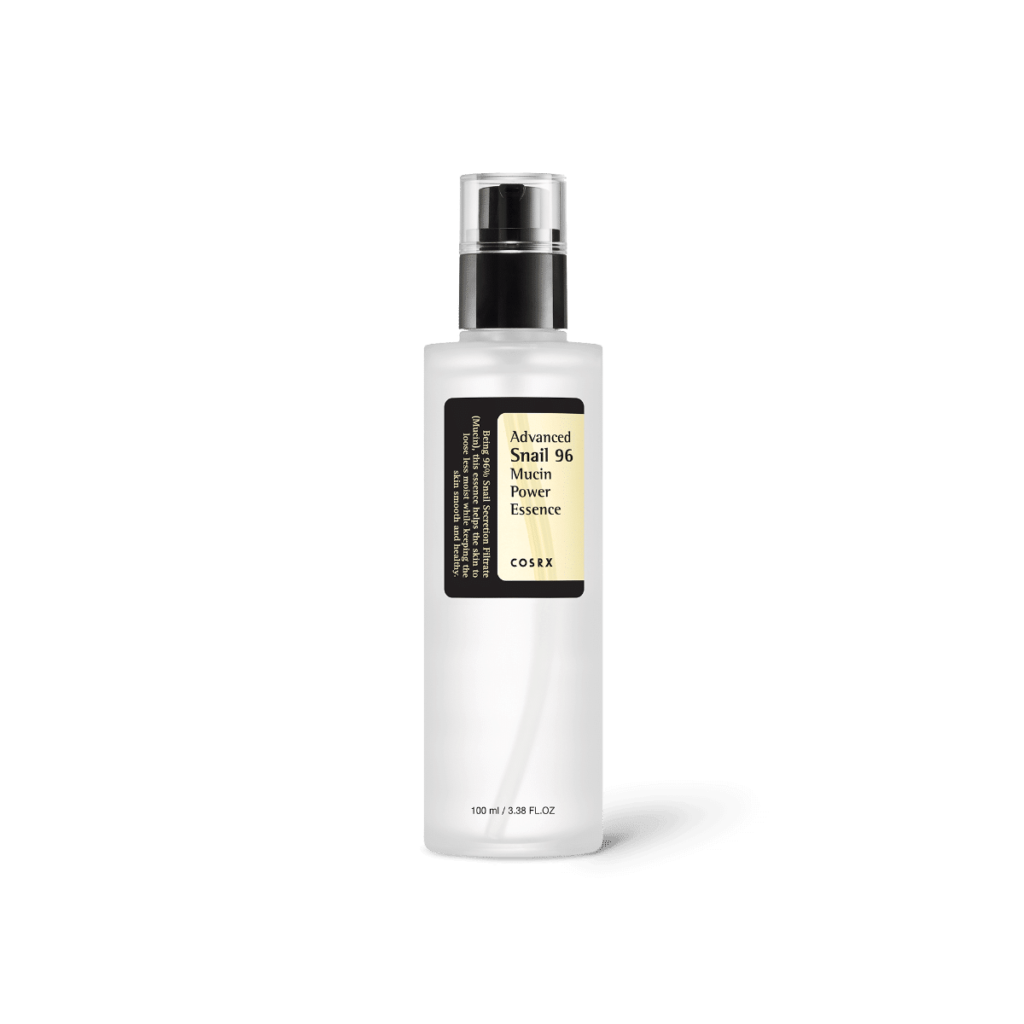 When it comes to snail mucin, the best product is with no doubt the COSRX Advanced Snail 96 Power Essence. Essence seeks to be one of the primary layers of your skincare routine, aiming to nourish your skin after cleansing, exfoliating, and toning depending on your skin requirements. Elegantly packed, the Cosrx essence pump bottle is awesome. It is simple to use: We recommend two pumps for a single-use, patting your palms together and gently patting the product into your skin. With regular use, your skin will feel so smooth, so hydrated, so bouncy – just heaven. It's so good that within two weeks of use, we are certain you will be recommending it to your friends. It is natural to be skeptical about products that beauty blogs rave about, but for this essence, every last drop of this product deserves to be raved about.
If you haven't added snail mucin to your routine yet, then we would highly recommend you give it a go – there are so many benefits for your skin. This game-changing product is available at Portal Pharmacy and you can order yours by clicking here.